Automatically Sharing Reviews On Your Website
Incoming positive reviews can be automatically shared on your website. Our expert team will follow best practices in conjunction with the existing content on your site to find the most effective place(s) to display your reviews. But if you have a specific page on which you want them added, just let us know.
There are two versions of the Reviews widget. We typically use a smaller one that sticks to the bottom of the screen on home pages, and a larger widget that scrolls with the page on internal pages.
Widget Examples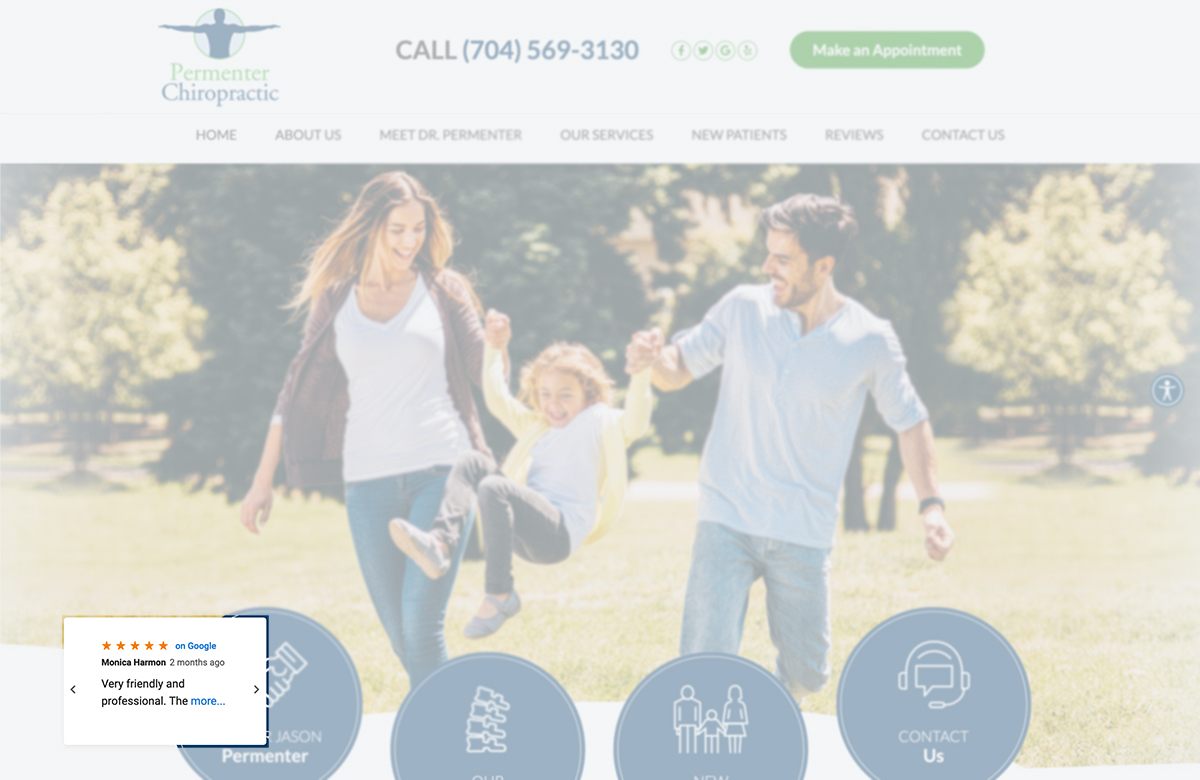 Internal Page Widget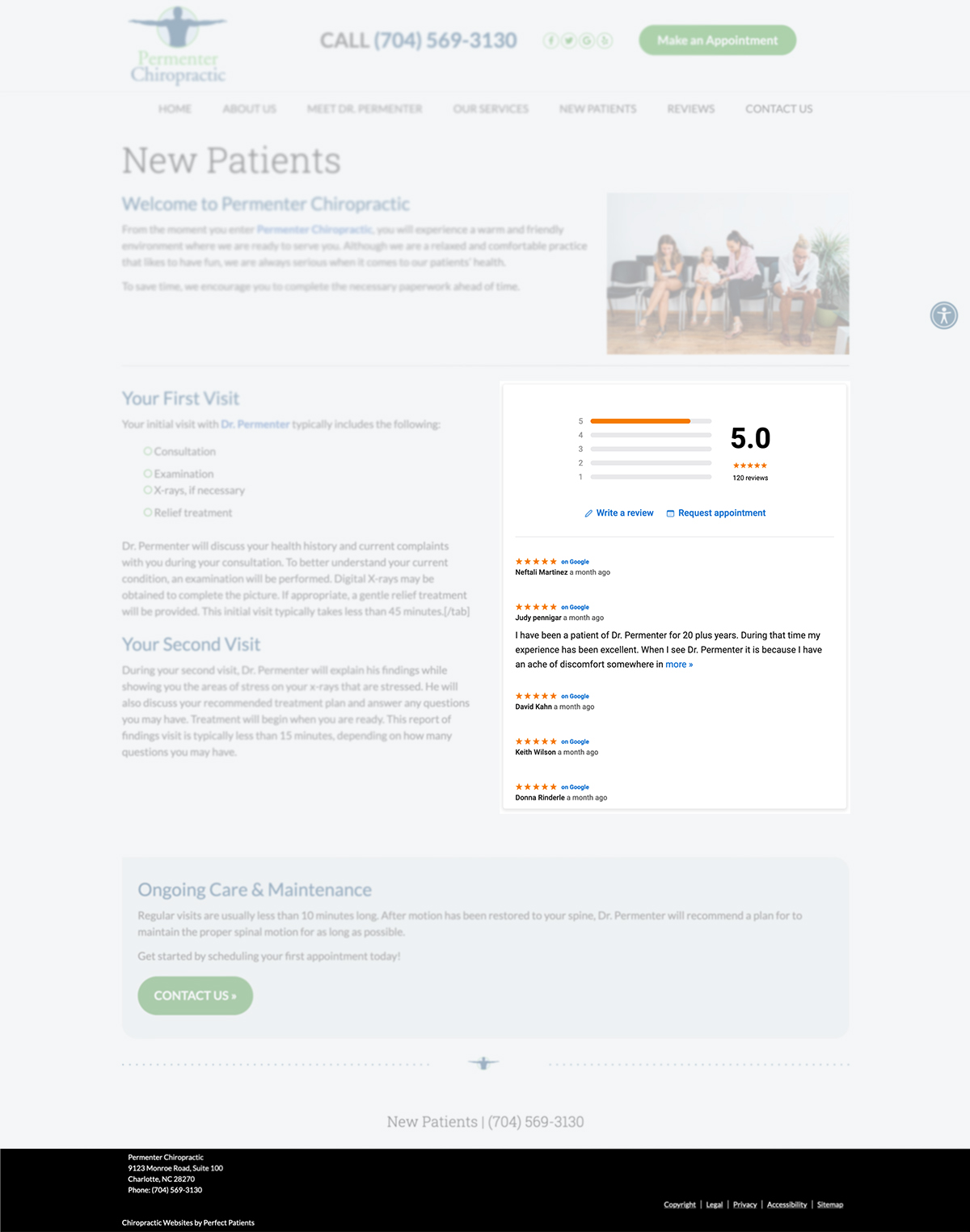 ---
FAQ's
Can I change the way the widget looks?
Our reviews widget was designed to look timeless, and great on any website. The background color can be changed but we generally suggested keeping it white for the most up to date aesthetic. We'll need to make this change for you, so contact us to have the color updated.
Will the widget show negative reviews?
Certainly no one would ever leave
you
a negative review! But just in case they do, we've got you covered.
We always make sure your website shows you at your best, so no – the reviews widget will not display negative reviews on your website. It will only show 4- and 5-star reviews.
Can I add or remove specific reviews from my widget?
Yes. While the widget will automatically pull in 4 or 5 star reviews, you can manually remove or add any reviews you'd like.
In your reviews dashboard, click on "Reviews" in the left sidebar
Find the review you want to add or remove
Click "Actions" near the bottom right of that review
Toggle the "Feature on Profile" option on or off