Your Get Reviews Inbox
Your Inbox from Get Reviews pulls in messages from multiple sources, including: texts, incoming reviews, Facebook/Instagram Messenger, Google Messages, Voicemails left via Receptionist feature (info coming), and the Get Reviews Webchat feature (available as an add-on).
All messages are sorted by the contact, so communication from all sources for an individual is available to you in one spot.
Access your Inbox from your Reviews Dashboard by clicking the speech bubble icon in the left sidebar. A red dot on the icon means you have unread messages.
Inbox Overview
The best way to get to know your Inbox is simply by going in and looking around. Here are some of the things you'll find: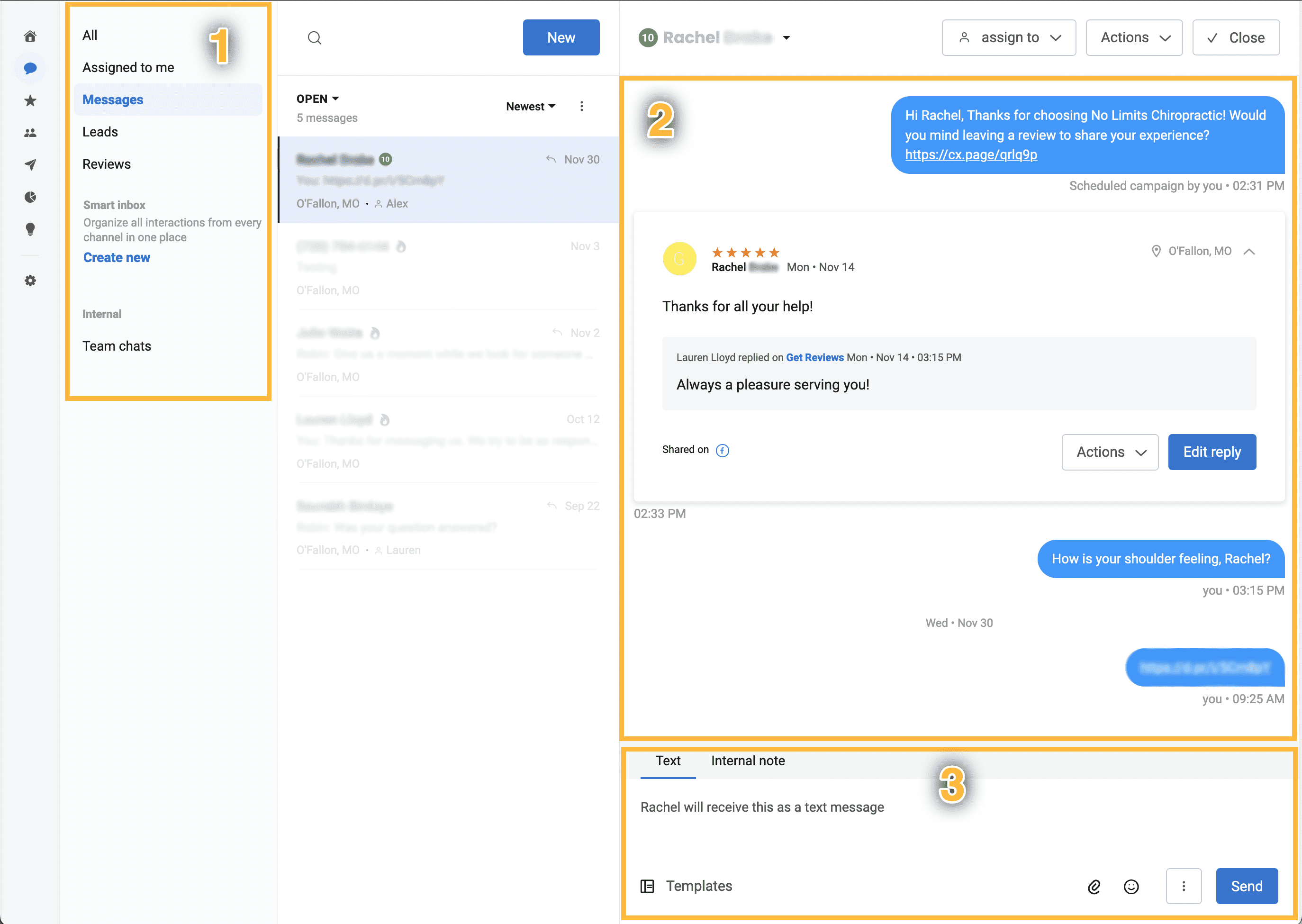 Incoming messages and reviews are automatically sorted into pre-determined groups, which you see in this left sidebar. If you want even more organization you can create your own smart folders to further divide out messages by the channels through which they were received.
The main section of your page displays the full message history for the selected conversation. In this feed, you'll see messages from every incoming source for that particular contact.
Type messages or to use templates to reply in the box at the bottom of your screen. Here, you can also leave an internal note about this message thread that only your team will be able to see. The internal note will not be seen by your patient.
---
Organizing Your Inbox

Use the 'Actions' button to mark a conversation as unread, and use the 'Close' button to close it.
Finding Closed Conversations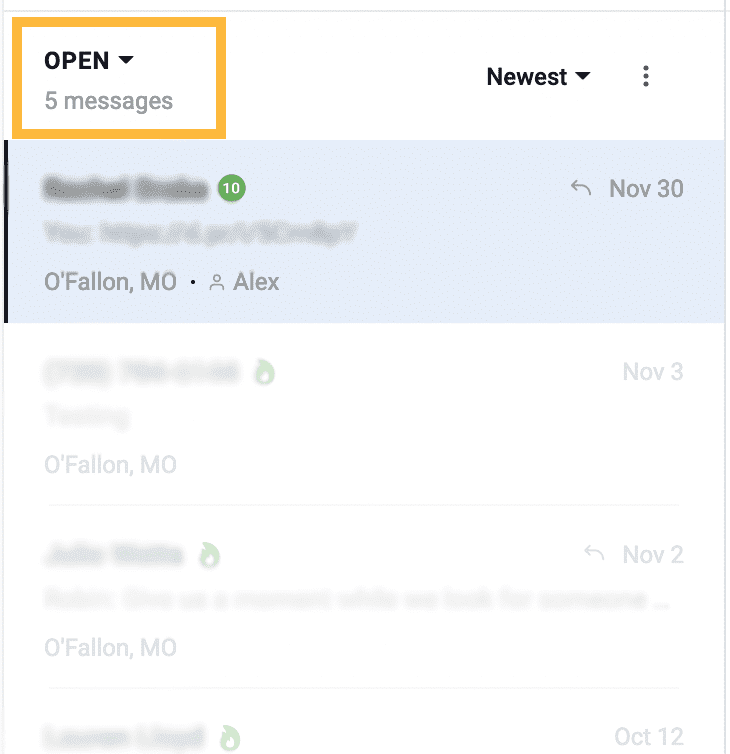 Use this toggle to switch between open and closed conversations.
Assigning Conversations

Use the 'Assign to' dropdown to send this conversation to a specific team member.