How to Optimize Your Facebook Page
Your Facebook Business Page is another 'touchpoint' for your current or potential clients to get to know your business. Therefore it's important to take the time to ensure you Facebook business page correctly reflects your business and brand.
The majority of the information that you need to check or add can be found by firstly going to your Facebook Business Page, then on the top right hand corner select Settings.
Once you're in setting select Page Info from the left-hand side menu.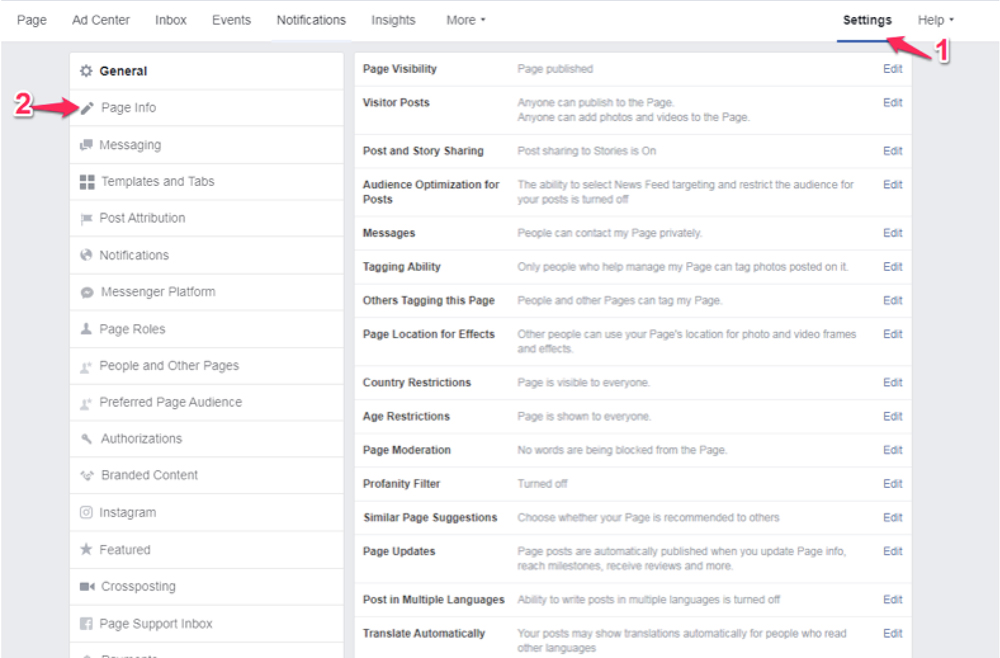 1. Within Page Info ensure the following is filled out accurately:
Business Name
Business Address
Business Phone Number
Description = Statement of who you are.
Category = Chiropractor
Website URL = Include the https of your website address
Email = practice contact email
Wifi = uncheck
Check map pin correct and address is correct
Update your business hours
Impressum = Can have a longer description here if you want
2. Complete updating your branding.
3. On the home page of your Facebook Business Page update 'Our Story'.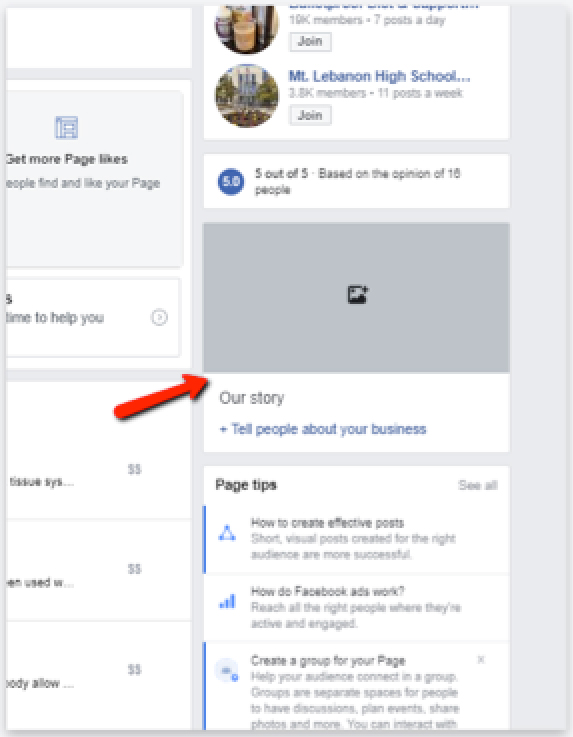 An image can be uploaded here (the cover image or logo can be used)
Replace the words "Our Story" with Tracking Keywords:
e.g. Your Chiropractor in [the name of your city or town]
» So, if you practiced in Crystal Lake, it would be: Your Chiropractor in Crystal Lake
Add the directory description we've provided for you as part of the text. Link the relevant words to their corresponding website pages. Highlight text and hover over to create the link (press "enter" after or it doesn't save). No more than three links altogether.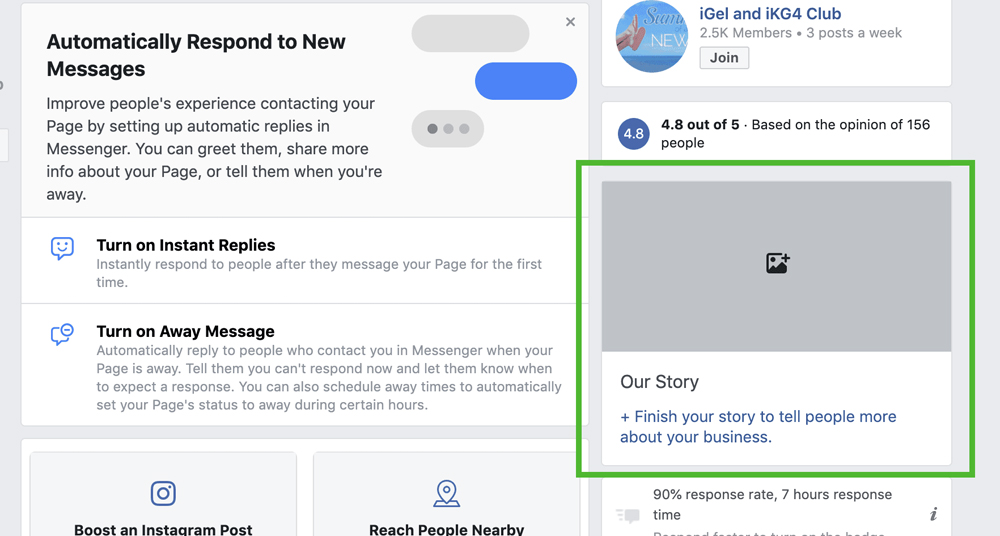 ---