Interested in Reaching More Fans on Facebook?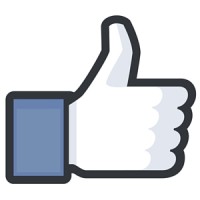 Did you know that not every fan is going to see the posts you make? That's because Facebook is now pay-to-play when it comes to business pages.
How can you improve your reach? By incorporating Facebook's 'Boosted Posts' feature into your page.
Though boosting posts comes with a price tag, you can set your own budget to see what works for you. We recommend starting at $2 to $5 per post.

How to Boost a Post
To boost a post on your page, click the Boost Post button in the lower right corner of a post you're making or an already existing post on your page.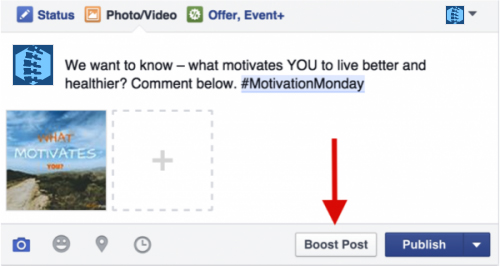 After clicking, a new pop-up will open. Here, you'll select the audience for your post by choosing from:
1. People who like your page
2. People who like your page and their friends
3. People you choose through targeting
Though there isn't a wrong choice, we suggest opting for people who like your page and their friends to begin with. This will ensure your current patients see your post while increasing potential new patient reach. Selecting #3 will prompt you to create your own custom audience, which is great for targeting your ideal patient.
Next, change the budget and select the number of days you'd like your post to be boosted for. For a budget of $5 or under, we suggest selecting 1 or 3 days.
Finally, input your payment method and click the blue Set Budget button in the lower right hand corner of your pop-up window.

Analyzing Your Campaign
When your budget runs out, you'll receive a notification from Facebook that let's you know how it performed by giving you the posts reach. Your posts reach is the number of people that your post was served to. Take a look at posts that you haven't boosted and compare the results.
Remember–you don't need to boost every post. Try it out with one or two posts each week and see how many additional fans you're able to reach to decide if it's right for you.