TRANSFER OF OWNERSHIP
Welcome to Perfect Patients, Your New Website Partner!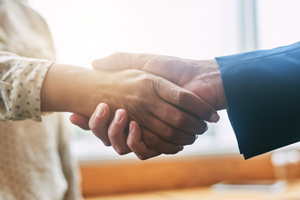 Congratulations on becoming the new owner! At Perfect Patients, we are delighted to have you on board. As a trusted digital marketing and website service provider, we are committed to supporting your success.
Our team is well-prepared to guide you through this transition seamlessly. From designing a website that reflects your brand identity to providing ongoing support, we are here to ensure your website stands out and delivers results.
Your satisfaction is our priority, and we are dedicated to assisting you every step of the way. Feel free to reach out to us for any questions or support you may need.
Welcome aboard, and let's build a successful partnership together!
---
Frequently Asked Questions (FAQ)
With a transfer of ownership, what am I responsible for? What am I getting?

You will be taking over the outgoing owner's contract: You will be grandfathered in and only need to pay whatever the outgoing owner was paying. Unsure? Please ask our client support team or your new Digital Marketing Specialist.

How do I know if I'm on the right plan?
We offer 3 plans and we will be more than happy to help guide you to discover which one will work best for you and the goals you want to reach:
Essential Plan: For established practices focused on patient retention, referrals and reactivations.
Premium Plan: For growing practices with moderate local competition and ambitious new patient goals.
Ultimate Plan: For fast-growing practices ready to invest in their practice growth with a digital marketing partner.
Help Me Decide »
What's included in my plan?
What are the Terms of Service for my plan?
My site design was created for the older owner. Is a new design included in my Transfer of Ownership?

Yes, we're here to help you update the website so it reflects your clinic and your vision.

Can I customize the website to reflect my branding and preferences (my photo and bio)?

Yes, please send us any photos and a bio you have, and we'll get started on making it uniquely yours. For our upper level plan clients, your DMS will be happy to schedule an interview to have a new bio created.

Is there a support team available to assist during the transition period?

Yes. Either our client support team or your Digital Marketing Specialist will be available to assist you throughout this transition period.

Do I have ongoing SEO support?

Essential sites are optimized to be easily found by current and referral patients. For Premium and ultimate plan clients, website performance is monitored regularly with aggressive Google ranking goals of the most profitable new patient search terms. Ultimate casts the net wider for higher Google rankings in more competitive jurisdictions and/or a wider selection of keywords. Each jurisdiction and new patient drawing area is different. Book a consultation to discuss which plan is right for you.

What analytics and tracking tools are provided to monitor website performance?

For our Premium and Ultimate clients, we will provide you with a report monthly, sent on the 10th of the month that will include all of your website analytics. You will also have access to your Digital Marketing Specialist, who monitors your account and can explain what all those numbers mean. …And don't worry, we will reach out if something doesn't look right.

What is the process for transferring ownership of the website and domain?

If we are managing the domain name, we can continue to manage it on your behalf. If the outgoing owner has ownership, please make sure to have them transfer the domain into your name.

Are domain-based emails included in my plan? If so, how many?

Yes! Essential Plan includes 5 domain-based email. We will provide set up direction and troubleshooting support. Premium Plan includes up to 25 email accounts.

Will there be any downtime during the transfer process?

There is no downtime when transferring the site from one owner to the next.

Do I own the GBP (Google Business Profile) for my new clinic?

We will need to check who is the owner of the GBP. If it is in our SEO team, we will be happy to add any email you use for Google products as an owner. If the old owner is the owner of the GBP, you will need to arrange with them to have your email added as the new owner.

Can I integrate my existing practice management software and/or booking systems with the website?

Please feel free to send us the link to your management software and or booking system and we will be happy to see how best to integrate or link to it.

Are there any additional services or add-ons available for enhancing my website's functionality?
Depending on your plan level, we have add ons like
Get Social
(our Social Media Content & Scheduling Platform),
Get Reviews
(our all in one reputation management platform),
Google Ads
or
Facebook & Instagram Ads
. If you would like to learn more, just let us know and we will be thrilled to explore which options will work best for you!
Is there a cancellation or refund policy if I decide to discontinue the service?
Yes. We've created a
Cancellation FAQ
page. Please feel free to review and let us know if you have any questions.
If I decide to cancel, can I take my website with me to another host?

Should you cancel your service with Perfect Patients, you will be responsible for creating a new website design and hosting your own files, content, and images. You may not copy your Perfect Patients website to be hosted elsewhere.